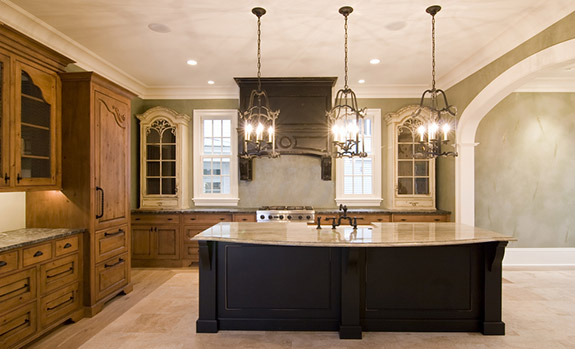 Comprehensive Lighting Installations
Lighting plays an integral role in the enjoyment of your living space. The right lighting can improve your mood, set the tone, illuminate your space and more! To ensure your home has the absolute ideal lighting layout and capabilities, make sure you're trusting the professionals at Day Star Electric for installation.
Our experience and capabilities span the entire gamut of lighting installation services, from LED retrofits to brand new recessed lighting in Tucson, AZ and beyond. We also have the power to outfit your space with optimal controls, giving you the power to adjust your lighting to an ideal level.
Fixture installations: We have the ability to assist you with a vast array of new light fixture installations. We'll help you achieve the perfect ambiance in your living space and are seasoned in working with some of the most unique types of light fixtures in Tucson, AZ, including chandeliers and recessed lighting.
Switch Installation: The ability to control your lighting to meet your unique demands at any given time is an important aspect when it comes to lighting installations. We'll assist you in the installation of custom switches—including dimming switches and smart controls—to put the power of ideal lighting in your hands.
Ambiance for every room
Adding light to your living space is one of the best improvements you can make for your quality of life. Day Star Electric is intent on helping you find the very best lighting solutions for every room of your home, from the kitchen and bathrooms, to your bedroom and living room.
We understand that your need for lighting changes not only form room to room, but also depending on the time of day and a number of other factors. That's why we strive to help you harness the power of light to meet your unique circumstances, via modern fixtures and encompassing controls. We're ready to work with you to design and install ideal lighting solutions.
Contact us today
Whether you're updating and retrofitting the lighting in your home or you're exploring the possibilities of modern light fixtures in Tucson, AZ, Day Star Electric is here to assist you. Contact us today by calling (520) 481-3929 and speak with an experienced professional who will happily provide you with insight into our electrical repairs and how you can enhance and improve the lighting, ceiling fans, or electrical panels in your home.